Routyn: vehicle routing optimization
Routyn is a Fleet routing and scheduling system developed by Wide Scope. It helps companies create vehicle routes and schedules that meet delivery objectives, considering multiple constraints, while minimizing cost and mileage.
There are 4 Routyn editions:
'last-mile' for the urban daily distribution
'transportation' for carriers spanning through multiple driving days,
'salesforce' for SFA optimization of teams and territories
'fieldforce' for FFA optimization of technical teams and assignments.
Learn more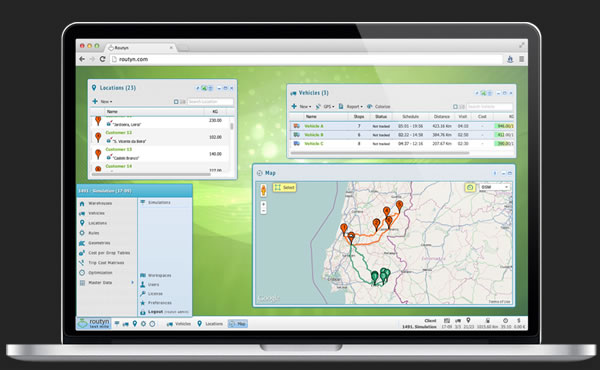 How successful is Wide Scope?
Economico TV interviews Wide Scope's CEO Filipe Carvalho after the company being ranked as one of the fastest growing companies in Europe [Portuguese only].
Here's Wide Scope video running for the European Business Awards in the Entrepreneur of the Year category. You'll know what Wide Scope is all about in less than five minutes.
We are growing and so we are hiring! See the world under our perspective. If you feel like there's a match feel free to drop your CV at yourchance@widescope.pt.
Who is working with Wide Scope?
Here's a glimpse of some companies that have been trusting our technology.